PowerHouse City's innovative approach emphasizes the necessity of maintaining, enhancing and restoring the beneficial experience of nature through biophillic and sustainable design in the built environment. Globally there is a rapidly expanding movement to create more truly liveable and fulfilling modern societies in harmony with nature, which are Sustainable, Regenerative and Resilient. A future where the Earth is preserved. Where power is generated from renewable sources and Innovation is at the forefront in shaping and guiding future directions. Where Art in its many forms creates platforms for creative expression and enhances the journey of life.

Wandering through the development would take the visitor on a journey, from the early indigenous connection with the earth, through human industrial and technological advancement, to the essential return and embracing of the natural world in our urban design. PowerHouse City will showcase how innovative technology of the modern world and nature can meld in a sustainable and resilient harmony.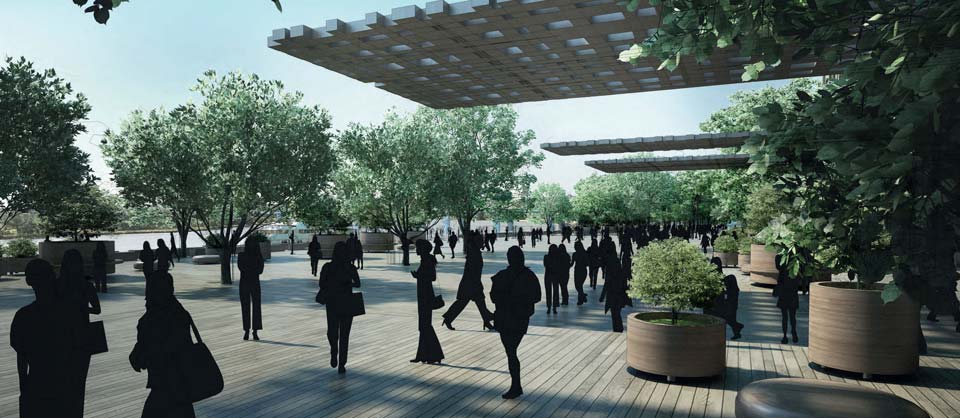 The mixed use precinct will aim to be carbon-neutral and feature integrated, efficient water systems. A requirement of the PowerHouse City development precinct would be for occupants such as the hotels, cafes, offices, centres and residences to incorporate sustainable and ecological practices.

The use of local materials plus the themes and patterns of nature connecting to culture and heritage have created some of the most beautiful buildings in the world. Our modern built environment provides little contact with the natural world and contributes to the breach between humans and nature. A global paradigm shift in how we build and design our cities is occurring and this is where the PowerHouse City concept is a platform for the Western Australian region to express its uniqueness and creativity and launch into the global sphere of influence via innovation through a large scale sustainable development of world significance.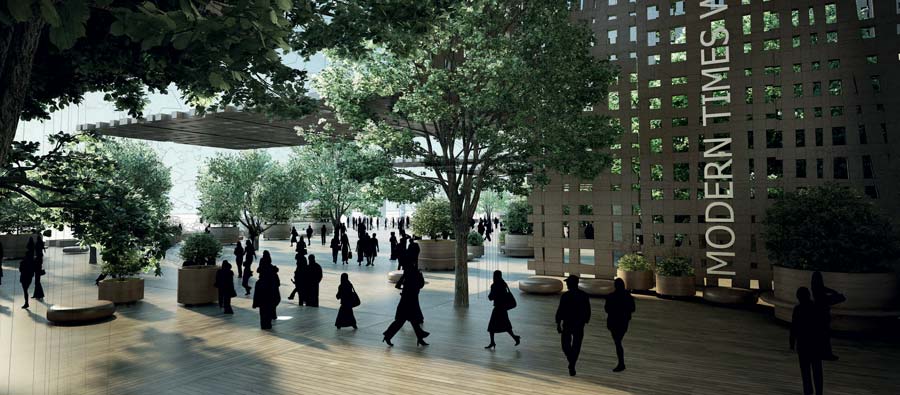 Creating a precinct which demonstrates humanity's place in nature and nature's place in our urban environment can provide a space of urban sanctuary and enriching experiences. The precinct would be modelled as a functioning urban ecosystem, expressing a harmonious human-nature interface of respect and regeneration.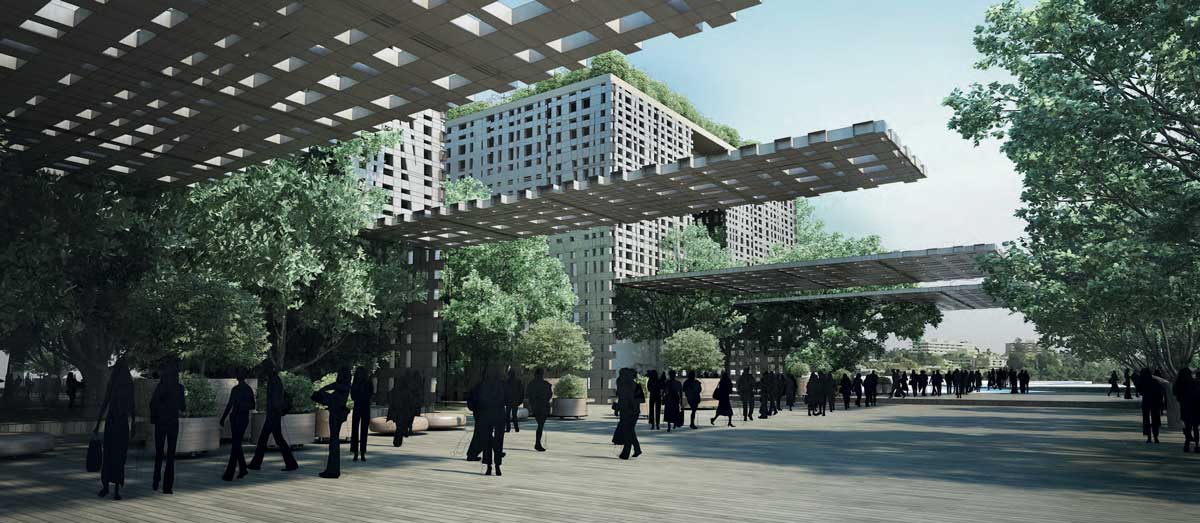 The Project draws upon the surrounding environment for inspiration in creating continuous and connecting flows. Such concepts would include pools and waterfalls on elevated levels, the shaping of building profiles to reflect the distant landscape of the Darling Ranges and the utilization of bio-morphic forms of nature.